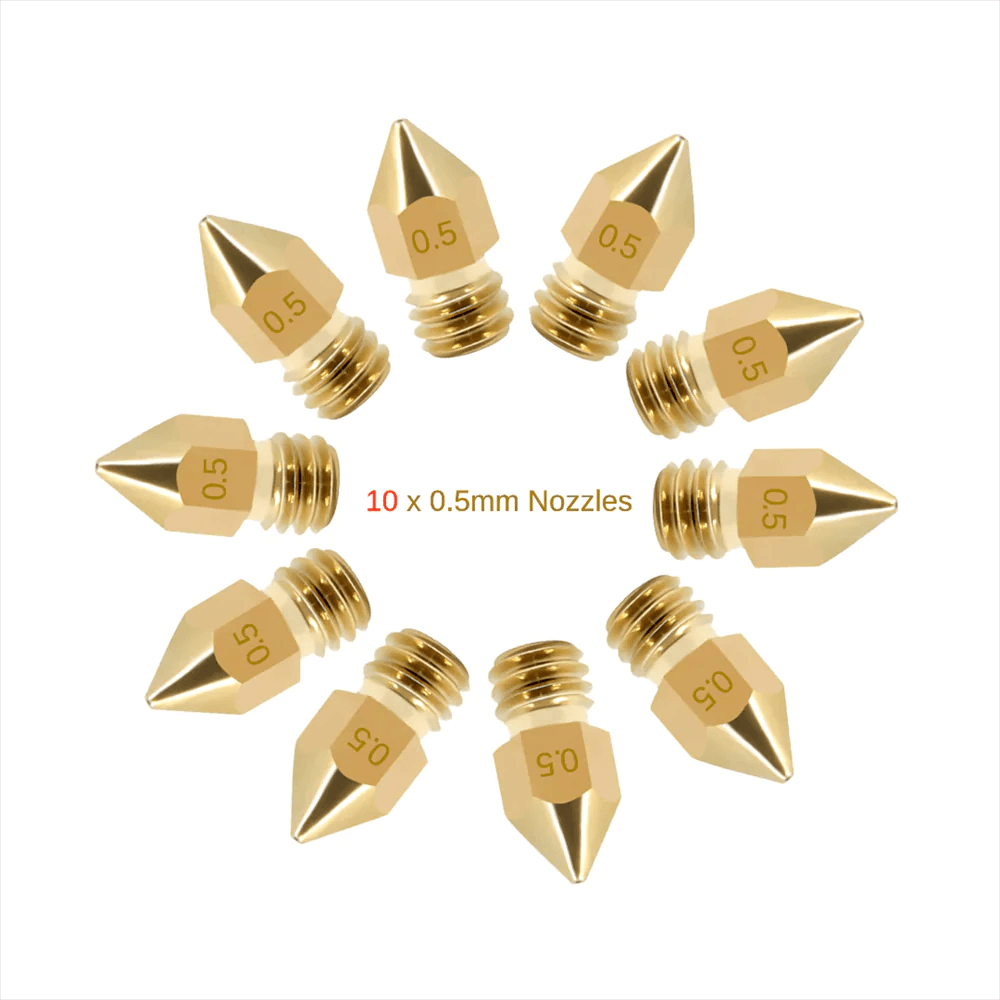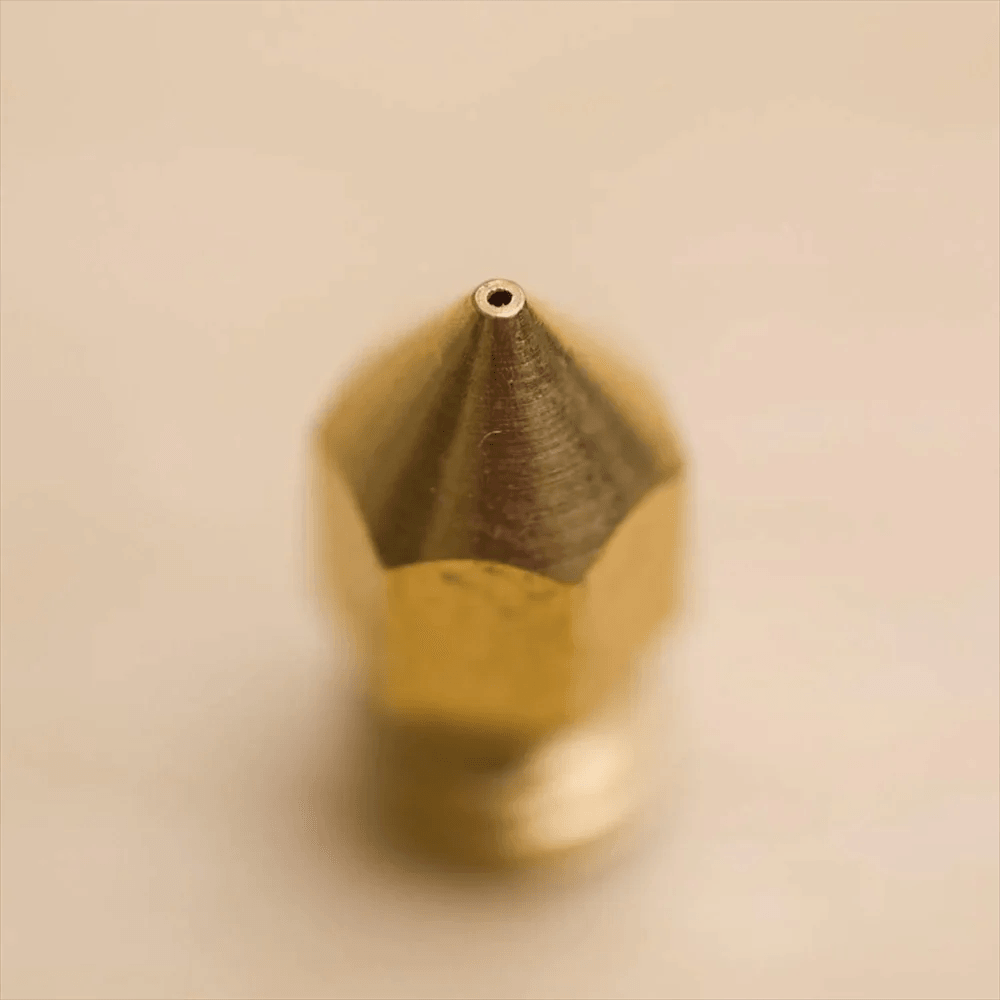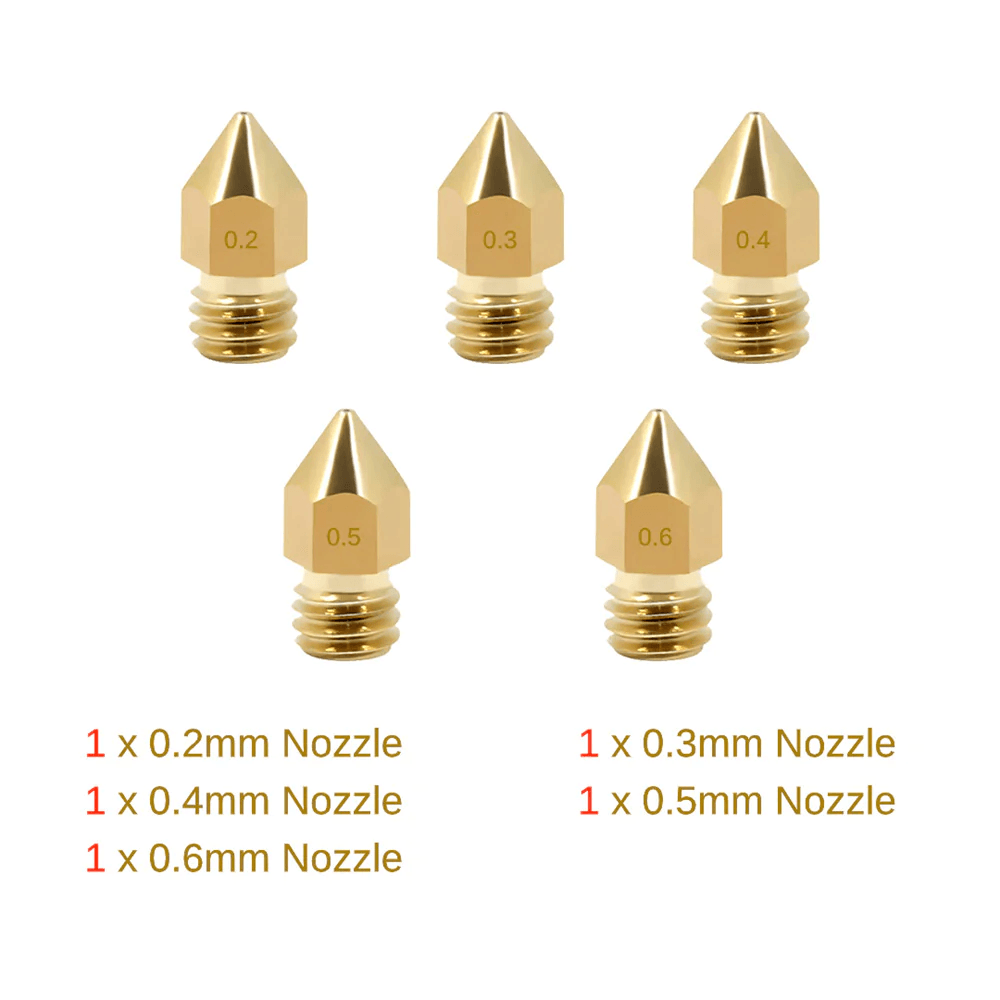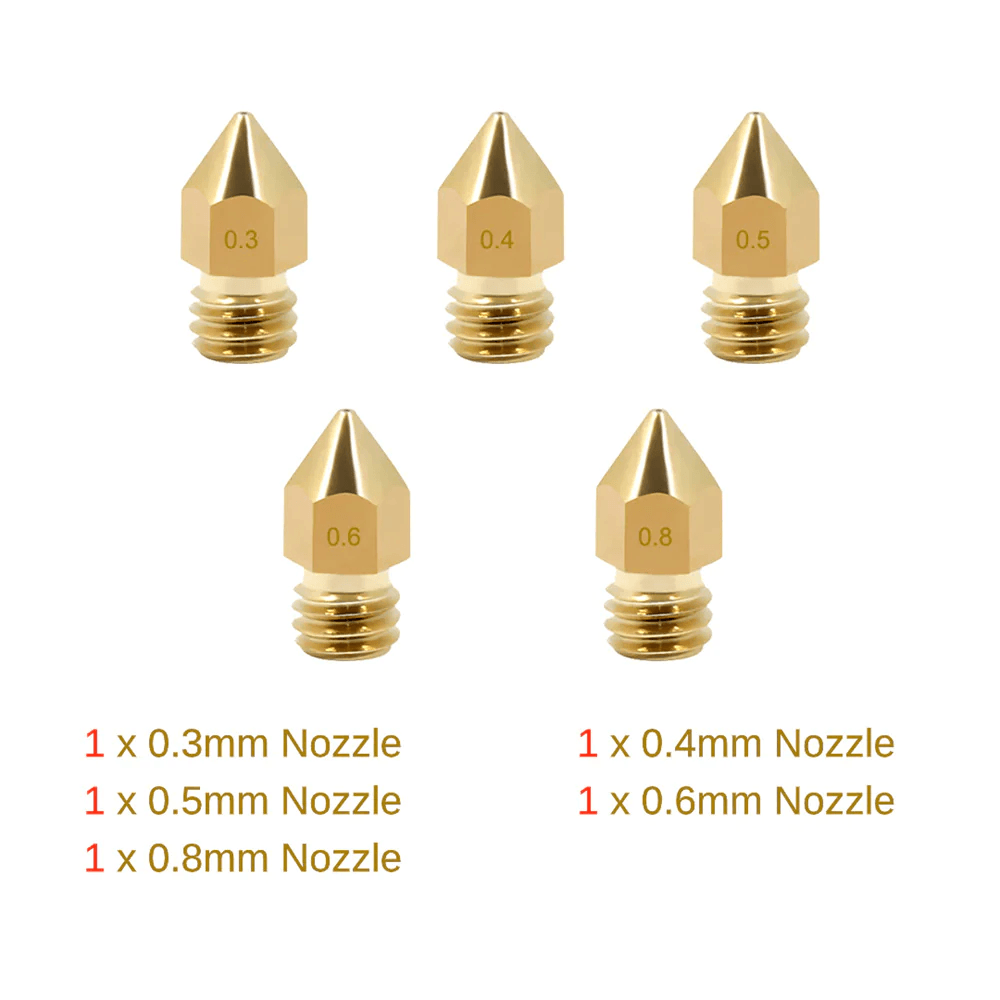 Sovol MK8 Extruder Nozzles - China to US / 0.4mm / 10 pcs
for SV01/SV01PRO/SV03/SV04/SV05/SV06
Delivery

Ship in two days
Delivery Time: 3-7 Days

Free Shipping & 14 Days Return
Our 14-Day Money Back Guarantee, Free Exchange & No-Hassle Returns

Shipping from local overseas warehouse
*
Order will be fufilled within 8 hours.
Order will be fufilled within 8 hours.
Fraud Prevention: Your Payment is Safe & Secure.
● 1-year Warranty & 14-day Return for 3D Printer 
1 Month Warranty for accessories
Every printer comes with the warranty of 12 months, and we offer 14-day exchange/refund/return guarantee.
Learn more
● Technical Support
Sovol Support Team is available via email and live chat.
Join Sovol User Group to get tips from employees and community.
Features:

MK8 nozzles are made of high-quality brass material, sturdy and durable when printed at a high temperature. MK8 Nozzle through long-term testing to solve the problem of plugging and missing materials to the greatest extent, low thermal conductivity, resistance to corrosion, and high abrasion resistance.

Compatibility: 
Fit for SV01/SV01PRO/SV03/SV04/SV05/SV06

Specifications:
Model: Makerbot MK8
Specification: 13mm*6mm
Material: Copper of National Standard
Filament Diameter: 1.75mm
Nozzle Precision: 0.2/0.3/0.4/0.5/0.6/0.8mm
Hexagon Diameter: 6mm
Screw Thread: M6