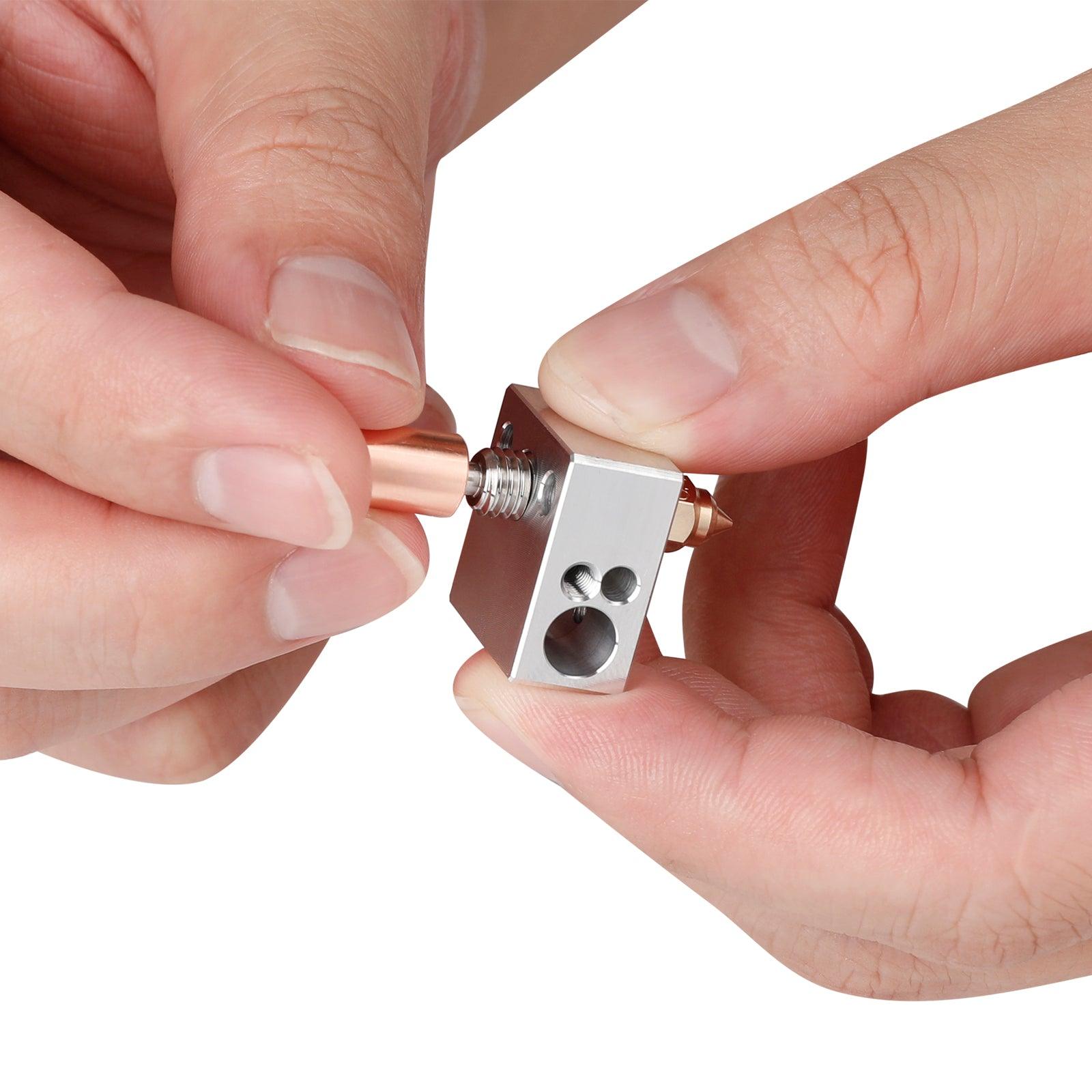 Sovol Upgraded Copper+Titanium Alloy Bi-metal Heat Break - US (to US only) / 3 pcs
for SV01PRO/SV04/SV05
Ship from:
US (to US only)
Delivery

Ship in two days
Delivery Time: 3-7 Days

Free Shipping & 14 Days Return
Our 14-Day Money Back Guarantee, Free Exchange & No-Hassle Returns

Shipping from local overseas warehouse
*
Order will be fufilled within 8 hours.
Order will be fufilled within 8 hours.
Fraud Prevention: Your Payment is Safe & Secure.
● 1-year Warranty & 14-day Return for 3D Printer 
1 Month Warranty for accessories
Every printer comes with the warranty of 12 months, and we offer 14-day exchange/refund/return guarantee.
Learn more
● Technical Support
Sovol Support Team is available via email and live chat.
Join Sovol User Group to get tips from employees and community.
Features:
1. Compatibility: This Bi-Metal Heat break is compatible with the Sovol SV01PRO/SV04/SV05 3D Printer.

2. Upgraded Bi-metal Heat break: Sovol Bi-Metal Heat break has two components, with different thermal conductivity. It is composed of 2 parts, Copper and Titanium TC4. Titanium TC4 reduces heat upward conduction at the heating position, and copper for heat dissipation to accelerate heat conduction. We use a special process to hold them firmly together.

3. Premium Performance: Ordinary bi-metal heat break torque is less than 5kg, the inner hole has a poor finish, and the connection part is fixed by glue, which is very easy to fall off and affect printing. Our product is processed by a precision Swiss-type 5-axis machine and made by a precision pressing mechanism. The inner hole finish is 0.3 and the torque is more than 10kg.