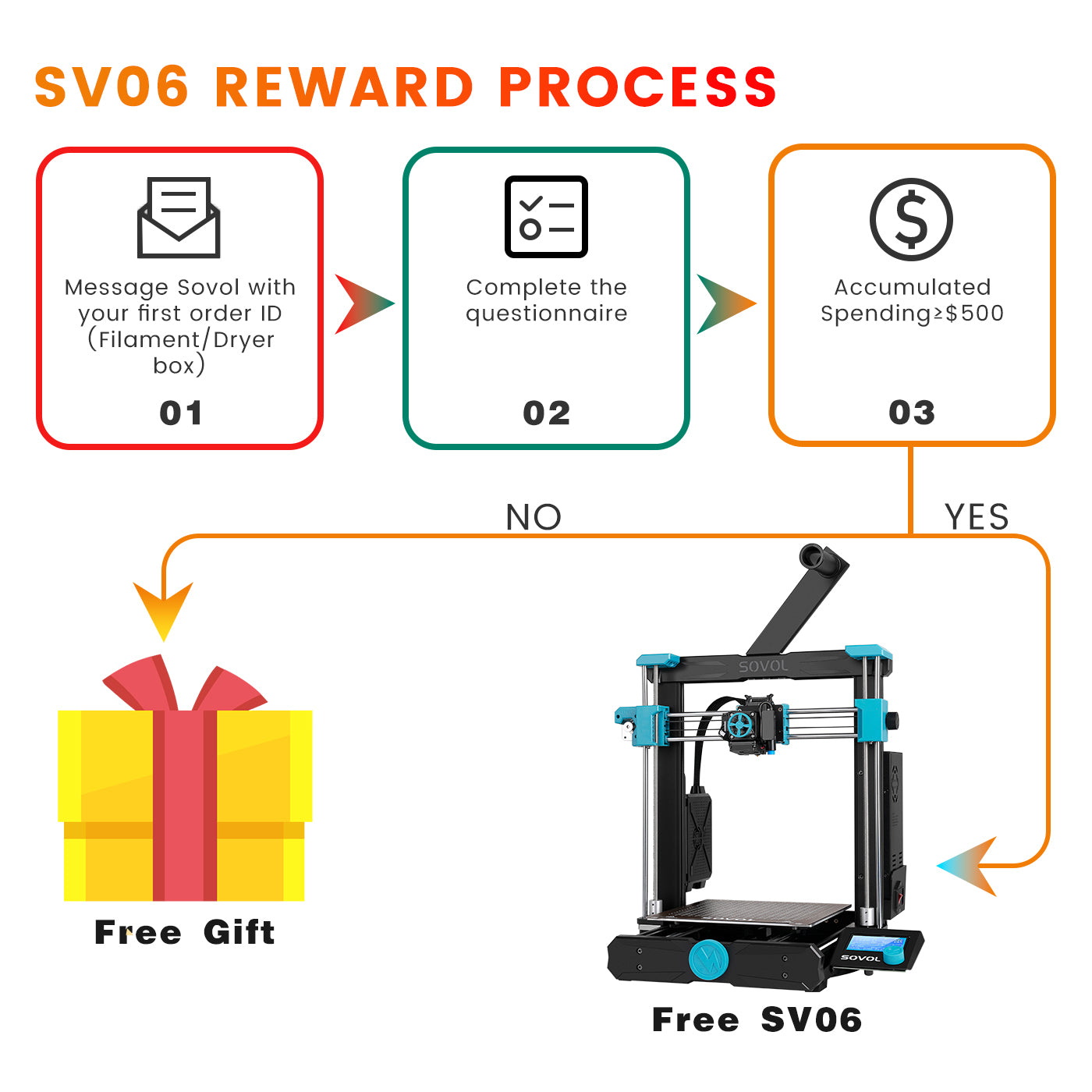 Buy Filaments Accumulated Over $500 Get Free SV06
Free SV06 Reward
Start Time: From Dec 1st, 2023 to Dec 31th, 2023
End Time: May 31st, 2024
so, the Sovol SV06 is now my favorite low cost 3D printer.(In fact, I just bought 3 more this morning!) it's as good as the Mk3... is nearly the same basic design (typical clone) but built to a cost... which in this case, isn't a bad thing. lt prints beautifully for $259.
This print really impressed us with both the detail and the overhangs. Even though we turned up the print speed to reduce the print time, the Sovol SV06 Plus was still able to produce beautiful results.
We've reviewed several printers with Klipper and the Sovol SV07 has been one of the easiest to set up and use. It really is an excellent choice for people who want to get into Klipper without the hassle of setting up a Raspberry Pi and also need a new Ender style bed slinger. It's easy enough to use to be a beginner's first printer, but experienced users will also enjoy having full access to Klipper.
The Sovol SV07 is billed as an "entry-level" Klipper machine that features a direct-drive extruder, planetary gearing, a high-flow hot end, and more.A Klipper 3D Printer for Beginners